Club Med Exclusive Collection
Club Med Exclusive Collection Concept
In a magnificent holiday villa with private pool and garden, with family, partner or friends, give body and soul a boost thanks to the quality of discreet, customized service. Change the pace as it suits you - from total relaxation where you savor each moment to the full, move into action on the golf course or the flying trapeze, before sharing a tranquil moment together at the end of the day in the peaceful environment of your own Villa.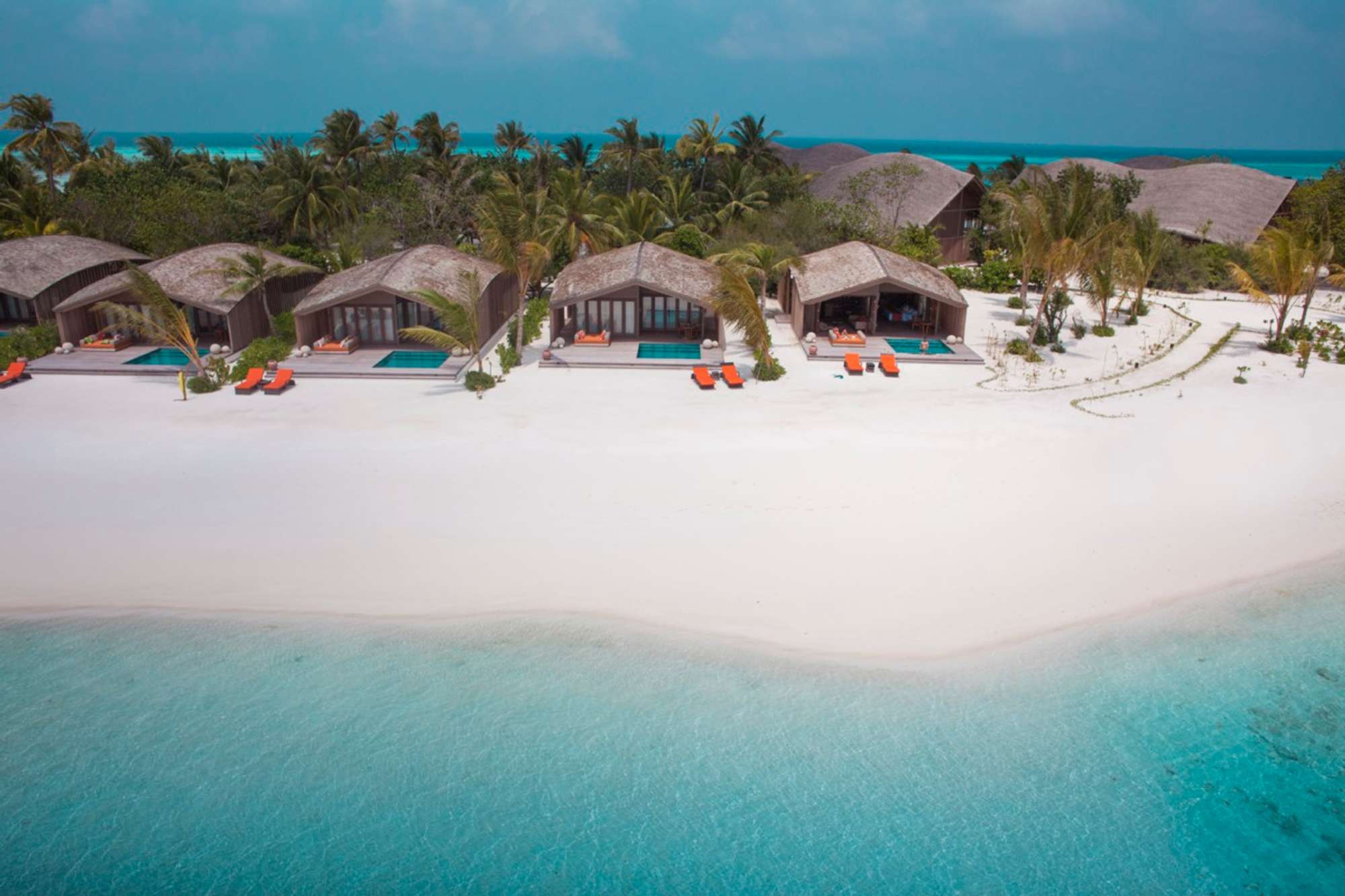 YOUR PRIVATE SPACE ON AN EXCLUSIVE AND BEAUTIULLY PRESERVED SITE
Club Med selected two of its finest sites for its Villas: Mauritius Island and the Turkish Riviera. Located alongside the Club Med Resort in beautifully preserved natural sites, the Albion Villas nestle in a tropical garden between mountains and sea, and the Belek Villas are located along the dunes of the prestigious Lykia Links Golf.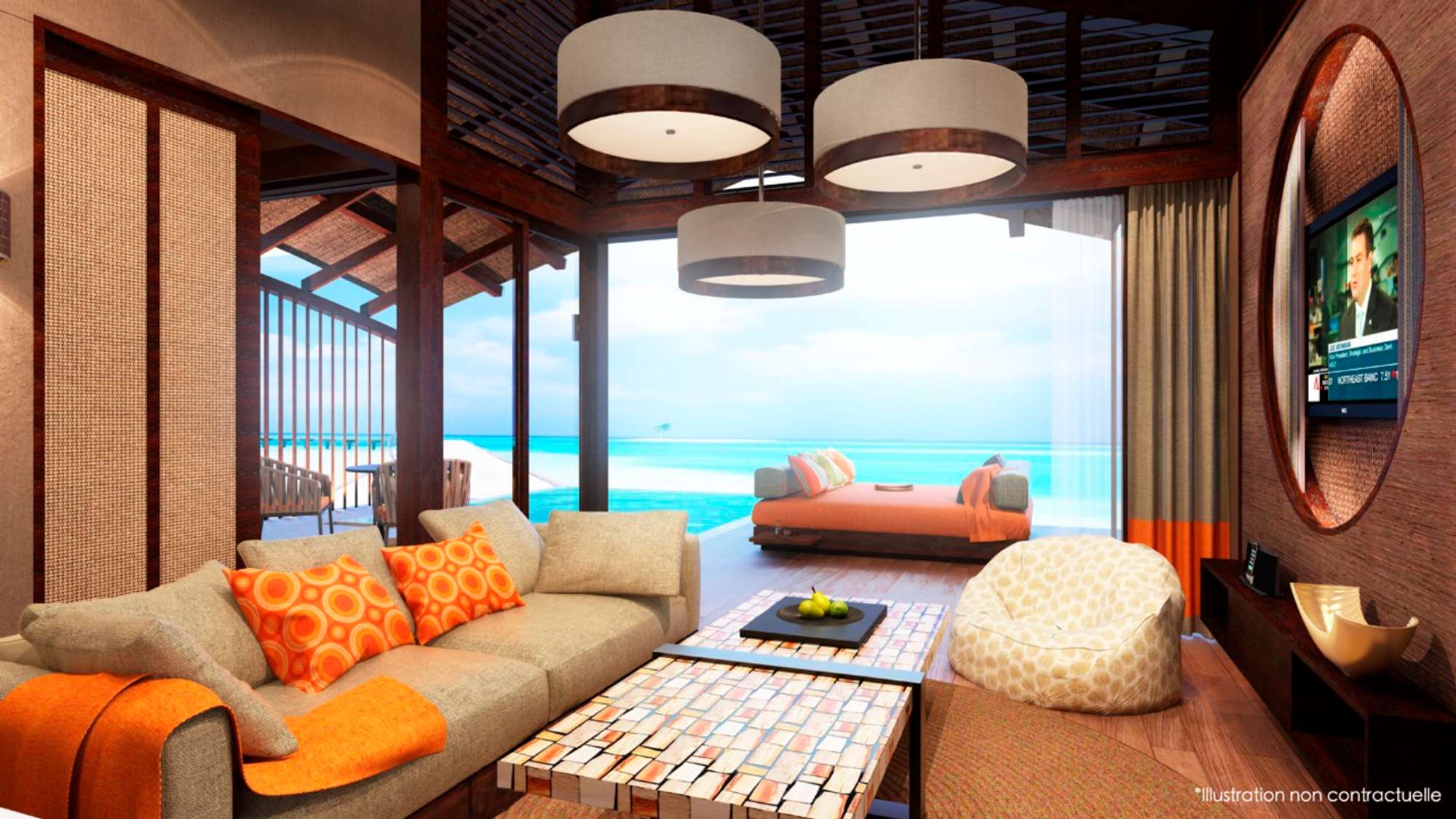 REFINED AND INTIMIST ACCOMMODATION
Club Med Villas propose 200 to 400 sq metres of elegance and luxurious, intimist comfort. With 2 to 4 bedrooms, the Albion Villas have their own spacious garden (up to 2,300 sq metres), a private pool, Mauritian veranda, vast lounge and fully-equipped kitchen. The Belek Villas have 2 bedrooms, a sauna and two private pools, one indoor and one outdoor.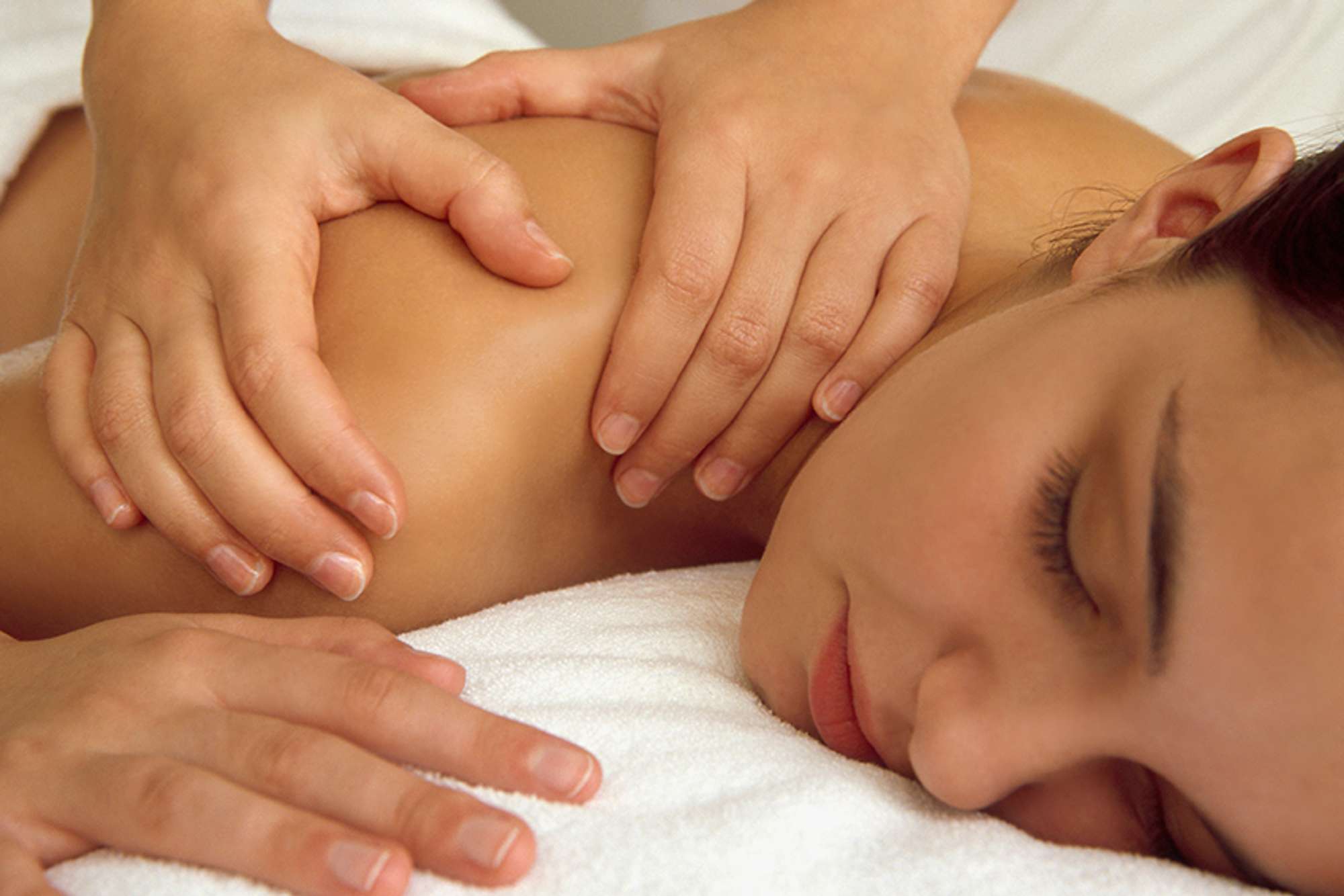 BRITISH 'BEYOND ORGANIC' LUXURY SPA BRAND
Clear your mind and enjoy every moment
CLUB MED SPA*offers luxury organic experience. Absolutely everything comes from a plant or mineral. This stems faith in the power of nature as the source of real well-being. Pure ingredients, often found only in remote parts of the world, hold high levels of vibration energy. CLUB MED SPA* is featured by elegance, quietness and comfort and has 4 cabins in couple settings, where clients can enjoy facial and body treatments, hand and foot massage, manicure and pedicure offered by experts. Having In Villa massage is also available for this spa.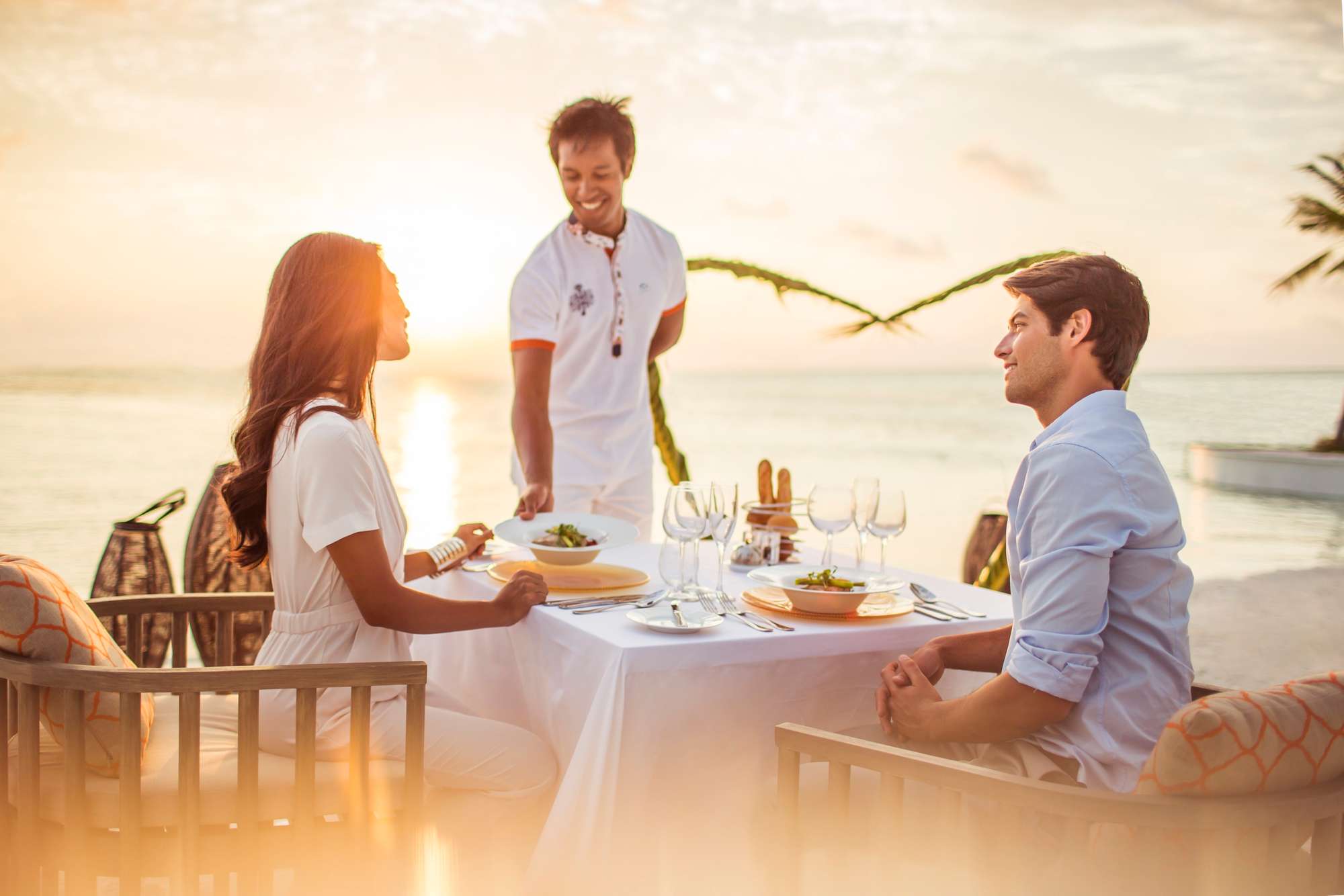 CUSTOMISED SERVICE FROM A DEDICATED BUTLER
The moment you arrive, your butler is there to unpack your bags, serve you breakfast and tea in the Villa, book your treatments at the Spa, organise your excursions and babysitting … Whatever you need, he'll be sure to help, with exemplary discretion and attention to detail.
One trip two islands @ Club med New Maldives & Mauritius
Experience two different vacation styles
Club Med "all - inclusive" holidays offers:Gourmet meals around the world,free drinks in the bar, fine snacks served,moreover, you can enjoy the exciting water activities and the uninterrupted entertainment as well as the evening theme shows.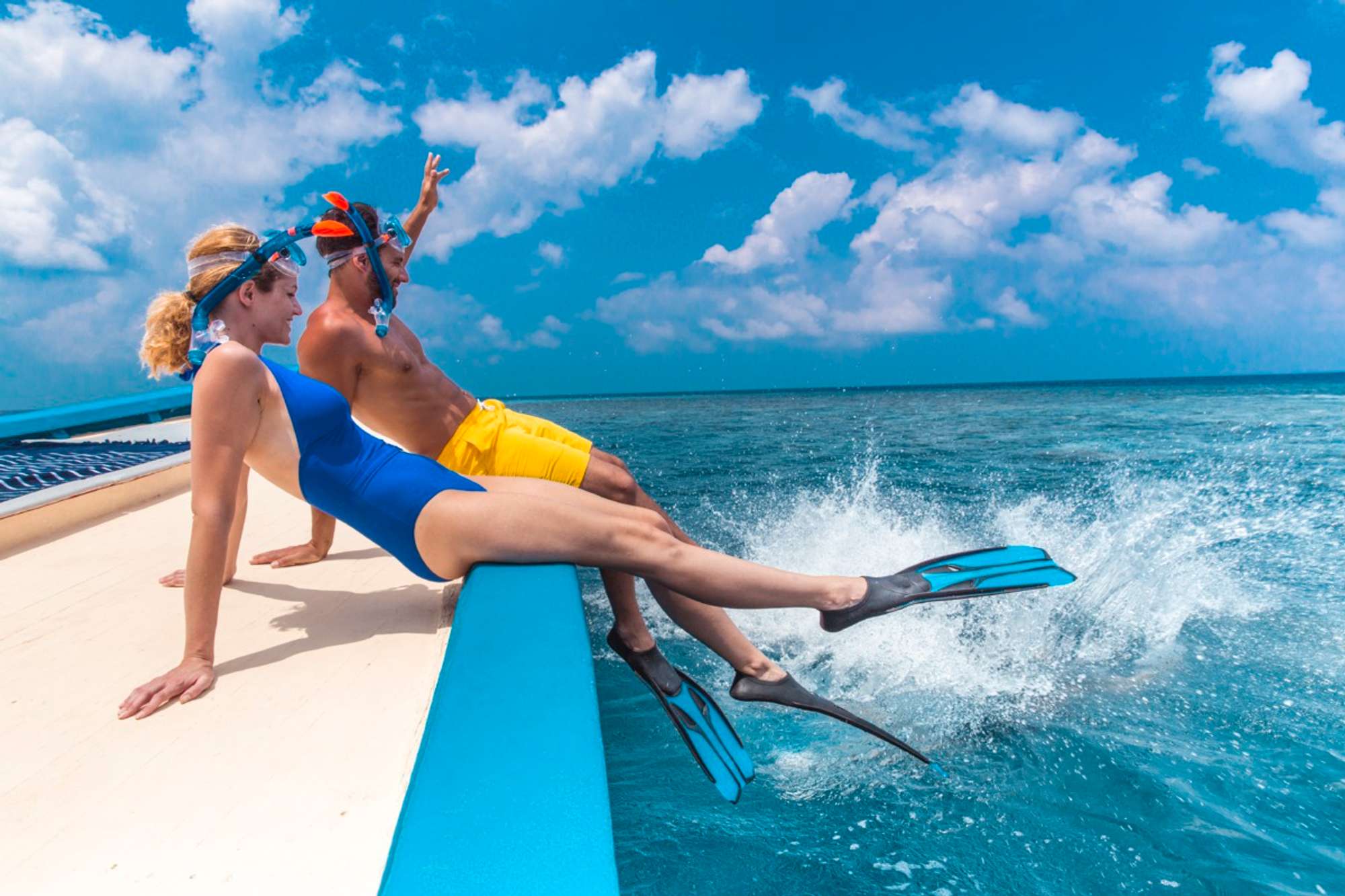 THE FREEDOM TO CHOOSE YOUR PACE AND ACTIVITIES
The All-Inclusive Club Med formula gives everyone the chance to organise their own day as they please: take a green fee on the18-hole golf course, a windsurfing lesson or a fitness class; dance, enjoy a drink or snacks at the beach bar while the children play under the watchful eye of professional GOs.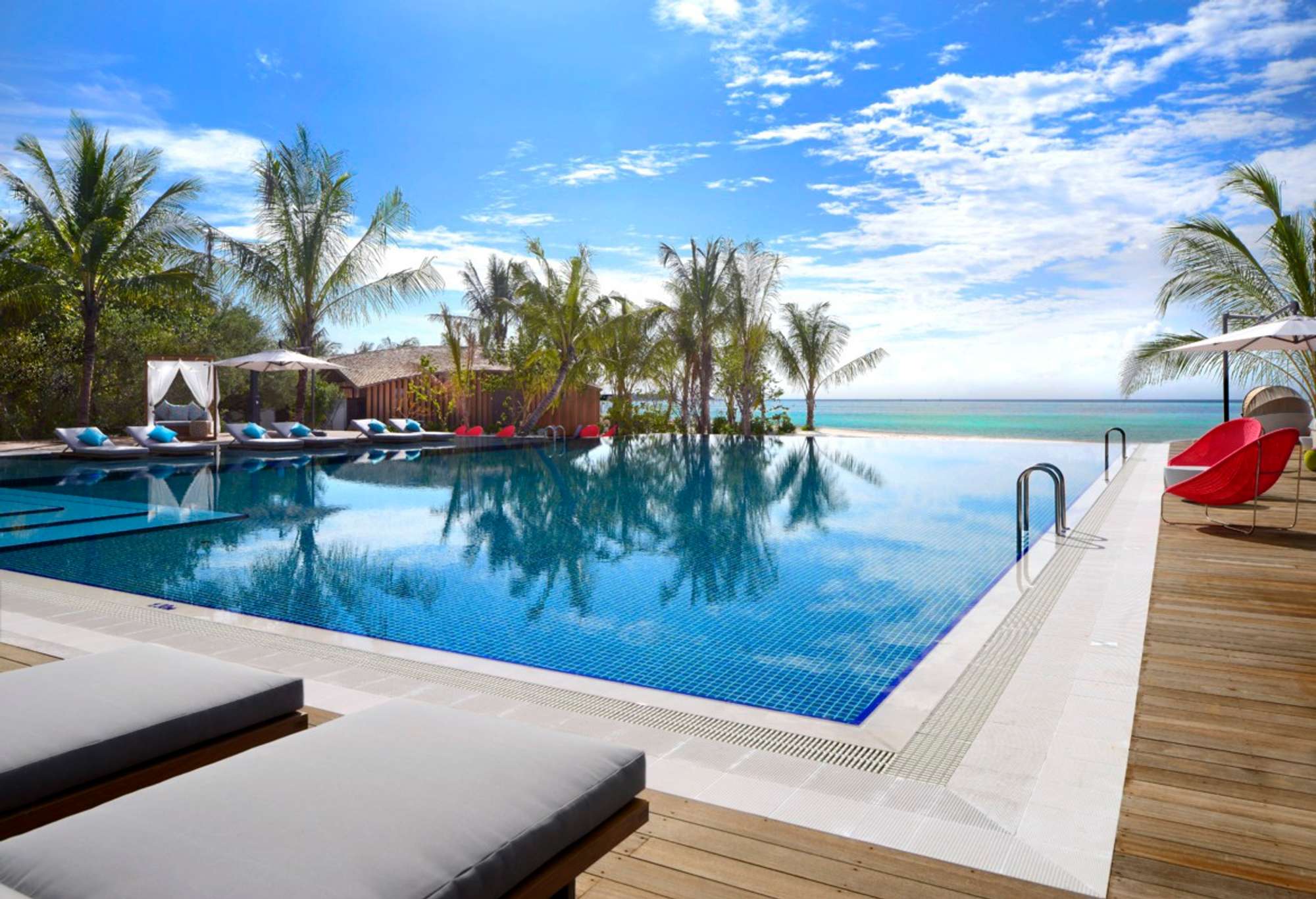 MODERN DESIGN MEETS NATURAL BEAUTY
Modern design and wonderful natural scenery add to each other's beauty
Luxury Finolhu Villas and the wonderful natural beauty bring out the best of each other. The 52 villas are designed with independent balcony and pool, where clients can enjoy the dazzling sunrise and sunset views. Thanks to the colorful waters, Finolhu Villas add a finishing touch to the beauty of the Maldives.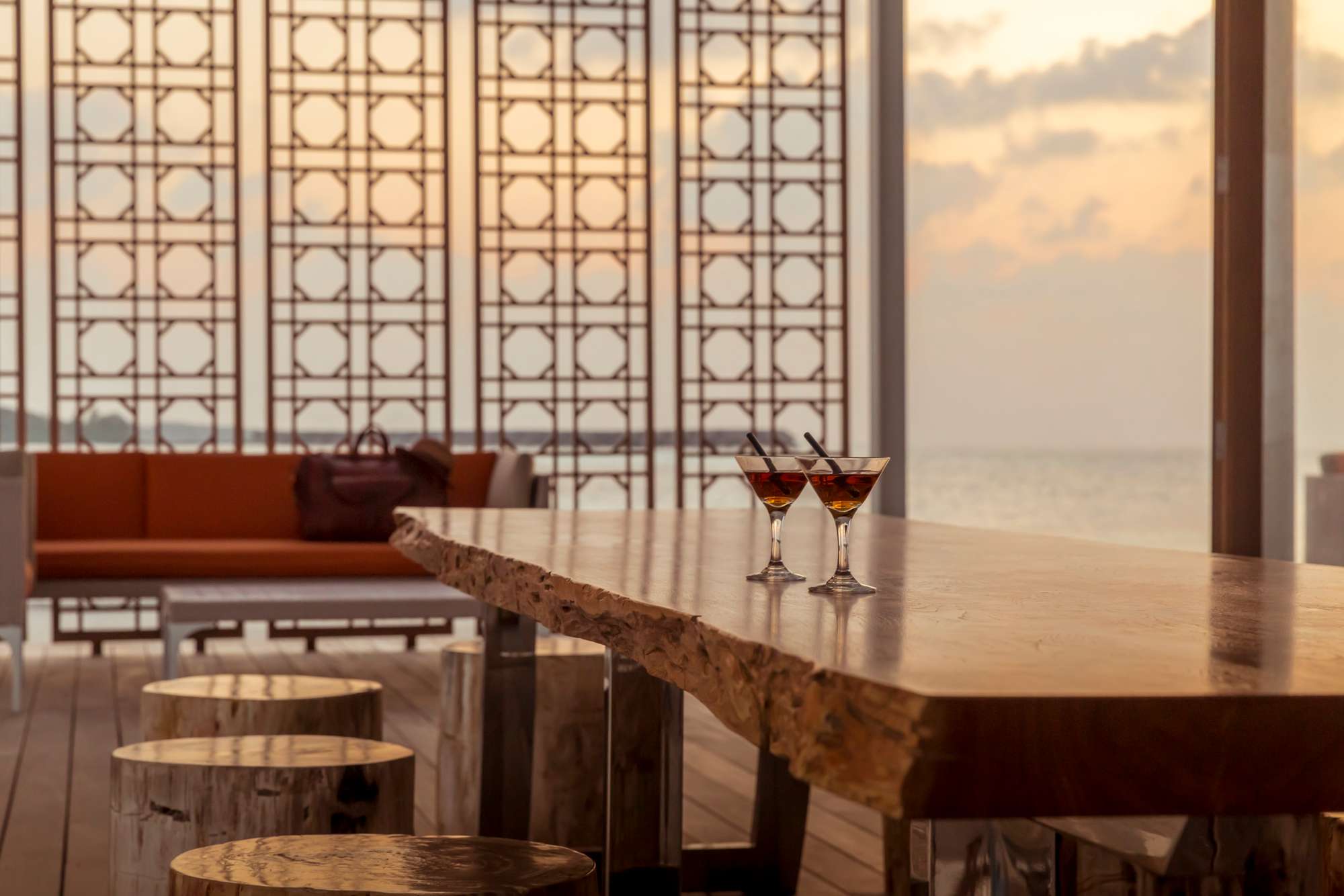 CREATIVE CONCEPTUAL RESTAURANT
Creative Conceptual Restaurant in Fashion
In addition to the dazzling views and white sand, Club Med offers guests delicious food from all over the world. Our chefs are famous for their culinary expertise and the A-la-carte menu enables clients to enjoy western and Asian flavors in beautiful Maldives. You and your beloved can watch the impressive sunrise at the seaside while indulging in the delicious dishes made of fresh ingredients and in a variety of flavors, including Japanese, French, Italian and Chinese dishes. And the wonderful undersea world is only transparent flooring away from you.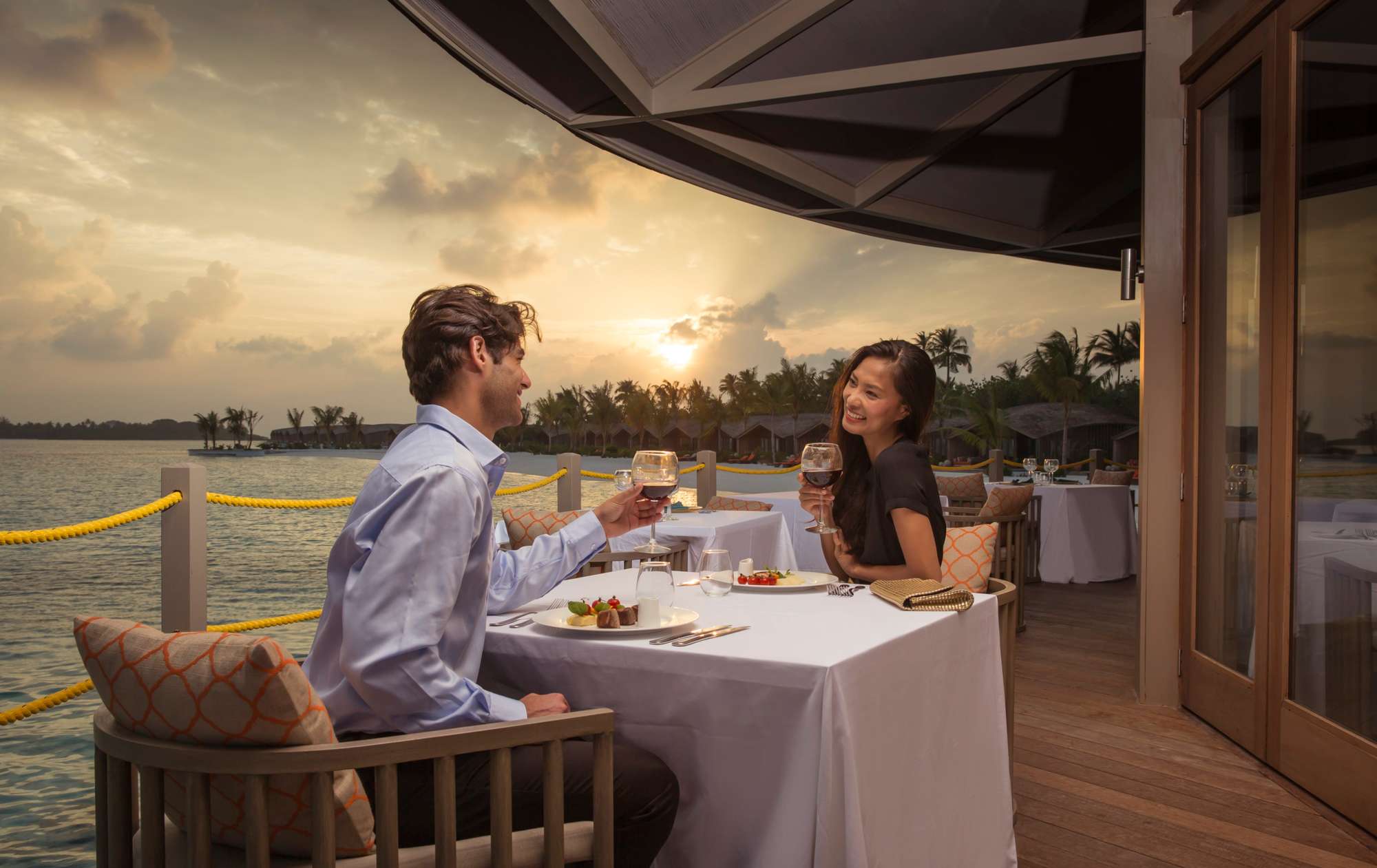 MAIN BAR AND POOL BAR
Indulge in Special Cocktail and Sunset View
You and your beloved ones can enjoy the special cocktails at Pool Bar and the quite moment. Be it during the day or at night, sweet service of G.Os, beautiful scenery and romantic environment enable you to make the most of your escape.