The Reunion Time is Coming Soon!
15% off for Gift Vouchers & can be combined with other promotions
We understand how much you are longing for a relaxing holiday with families and friends.
Now you are able to purchase Club Med Gift Vouchers with 15% discount and a long travel period until December 2021. If you are booking by August 2020 and departing by April 2021, you will even enjoy our flexible Peace of Mind booking policy and may amend your booking 7 days before departure with 100% credits kept!
The Gift Vouchers can be cumulated with other promotions available on the redemption date. Vouchers are valid for NEW BOOKINGS and maximum one Voucher can be applied on one booking only.
The perfect Christmas gift for you & your loved ones for a LIMITED TIME ONLY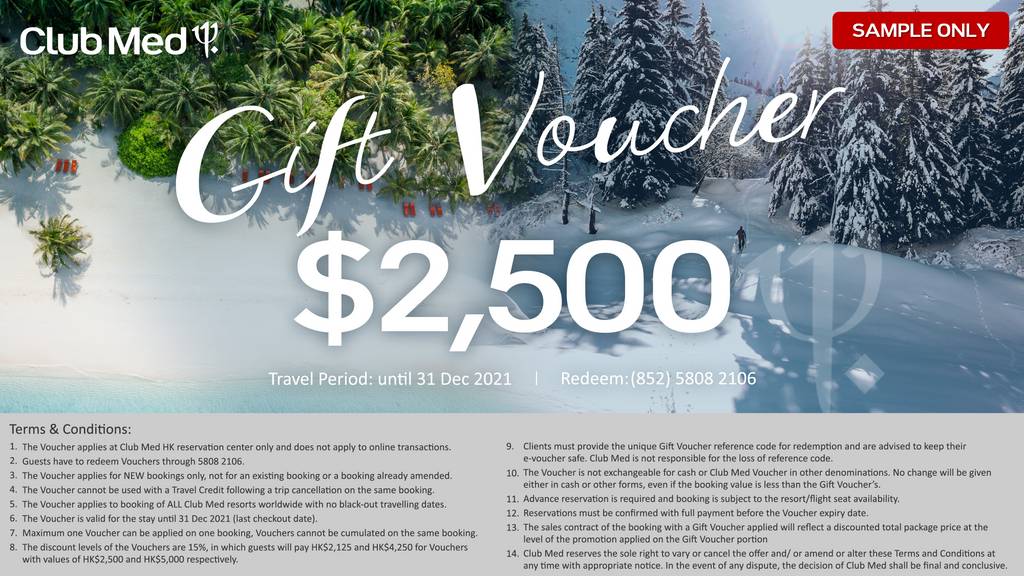 Purchase it at HK$2,125 - 15% off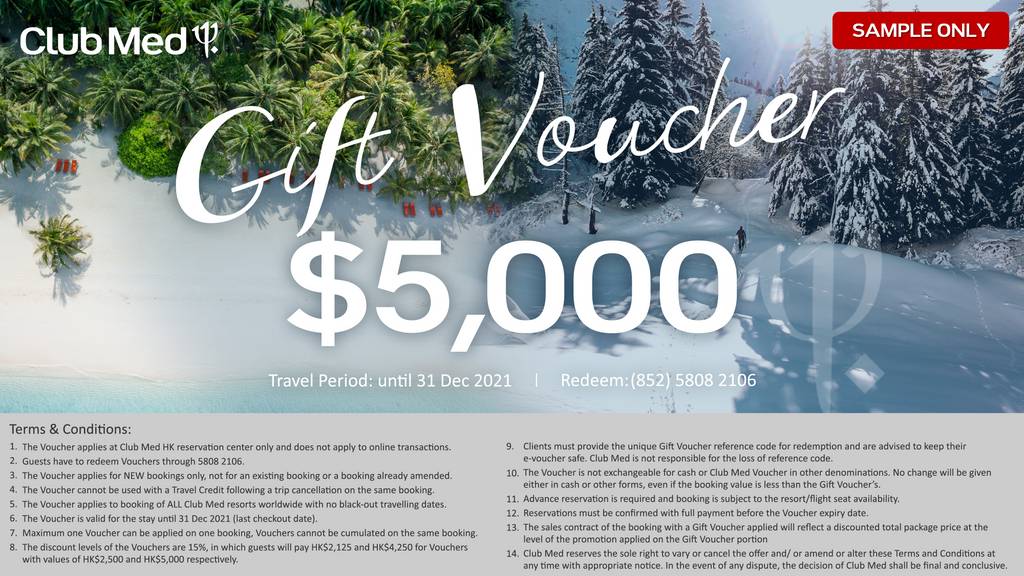 Purchase it at HK$4,250 - 15% off
All Easy & Convenient Steps for Purchase & Redemption
• Simply CALL 58082106 to purchase Club Med Gift Vouchers
• You will have 48 hours to proceed with the payment through a secured payment system
• You will receive the e-copy of the Gift Vouchers by email within 2 working days upon payment confirmation
• If you wish, we can send the Gift Voucher by mailing to your address
• At redemption, you will be asked to provide the unique reference code stated on the Vouchers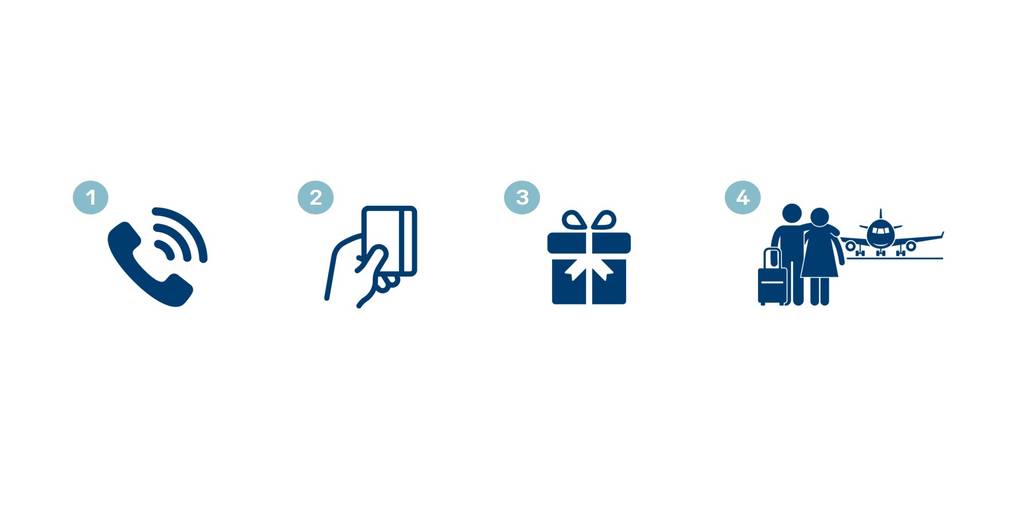 DISCOVER OUR POPULAR SUN & SNOW RESORTS
Club Med Gift Vouchers Terms & Conditions
The Voucher applies at Club Med HK reservation center only and does not apply to online transactions.
Guests have to redeem Vouchers through 58082106.
The Voucher applies for NEW bookings only, not for an existing booking or a booking already amended.
The Voucher cannot be used with a Travel Credit following a trip cancellation on the same booking.
The Voucher applies to booking of ALL Club Med resorts worldwide with no black-out travelling dates.
The Voucher is valid for the stay until 31 Dec 2021 (last checkout date).
Maximum one Voucher can be applied on one booking, Vouchers cannot be cumulated on the same booking.
The discount levels of the Vouchers are 15%, in which guests will pay HK$2,125 and HK$4,250 for Vouchers with values of HK$2,500 and HK$5,000 respectively.
Clients must provide the unique Gift Voucher reference code for redemption and are advised to keep their e-voucher safe. Club Med is not responsible for the loss of reference code.
The Voucher is not exchangeable for cash or Club Med Voucher in other denominations. No change will be given either in cash or other forms, even if the booking value is less than the Gift Voucher's.
Advance reservation is required and booking is subject to the resort/flight seat availability.
Reservations must be confirmed with full payment before the Voucher expiry date.
The sales contract of the booking with a Gift Voucher applied will reflect a discounted total package price at the level of the promotion applied on the Gift Voucher portion.
Club Med reserves the sole right to vary or cancel the offer and/ or amend or alter these Terms and Conditions at any time with appropriate notice. In the event of any dispute, the decision of Club Med shall be final and conclusive.