Elevate Your Experience
Manta Exclusive Collection at Club Med Kani, Maldives All-Inclusive Resort
An Exclusive Over Water Experience
Escape to the tropical Maldives where the Manta Exclusive Collection invites blissful reprieve.
Enhance your stay at Club Med Kani, in Maldives, and treat yourself to an exclusive overwater suite in paradise. Experience a modern luxury escape where the endless turquoise vistas of the Indian Ocean and its underwater treasures meet a haven of relaxation.
With a collection of Maldives overwater suites, the Manta Exclusive Collection offers intimate quietude and thrilling activities at its own private beach and overwater bar. Whether seeking a restful reprieve for two or a full suite of adventuresome encounters, uncover your own perfect paradise.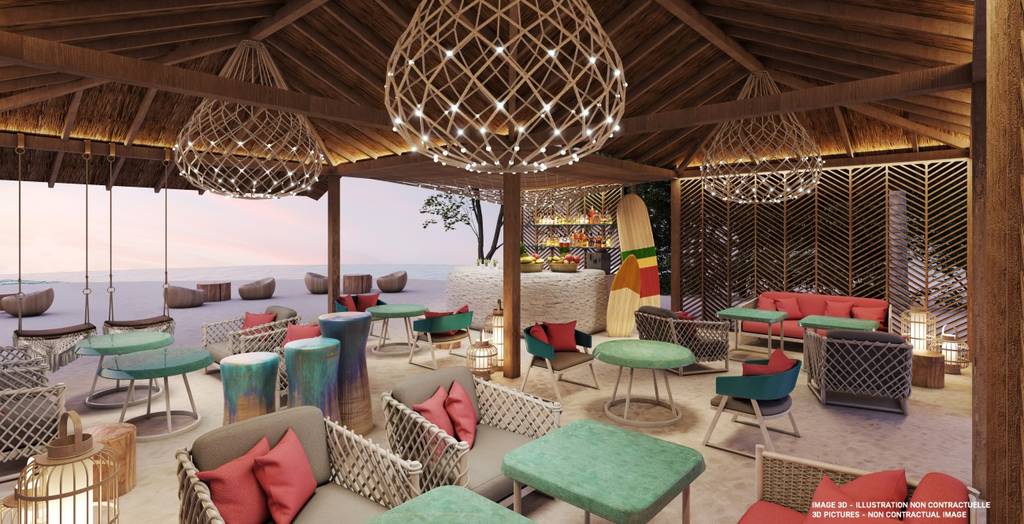 Manta Exclusive Collection Beach Bar
Newly opened in May 2019
Come & discover our new beach bar. With a decoration carefully selected such as swing seats, handmade vintage surfboards and world directional signs, thoughtful proportions and dimensions accommodate multiple functions for any time of the day. We invite you to enjoy privileged moments as sand lounging moments, savouring a healthy juice, a premium coffee or a crafted cocktail.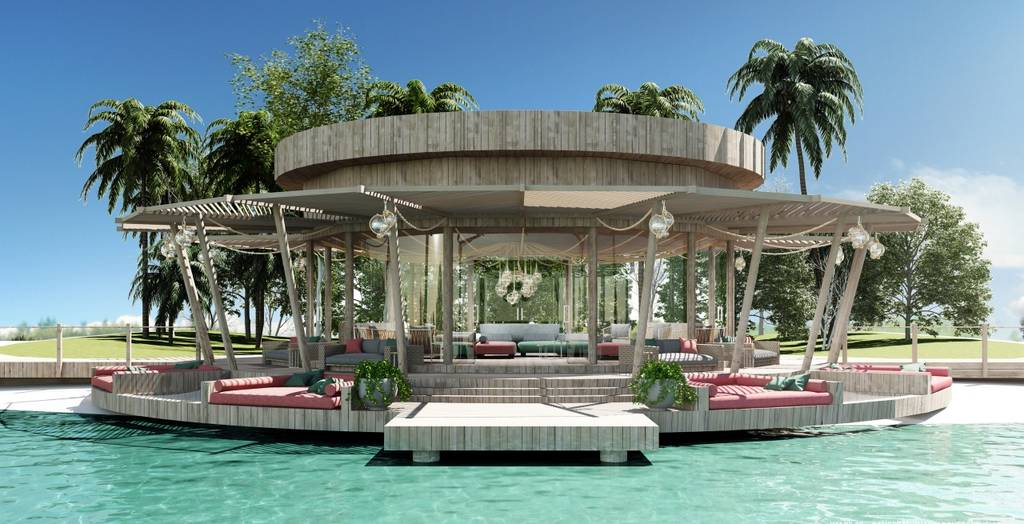 Manta Exclusive Collection Bar Lounge Refresh
From June 2019, the Manta Lounge will go through a refresh. Enter this new place, experience this prodigious escape and enjoy the breathtaking views that the Maldives has to offer. The new Manta Lounge is conceptualised with traditional and handmade ornaments, originally used as a fishing tool. These pieces of art give to the space a convivial and harmonious atmosphere.
Where Exclusivity Meets Exhilaration
Steal away for an exclusive experience where each moment is tailored and every day offers new adventures and things to do in Maldives. Whether seeking a restful reprieve for two or a full suite of exciting encounters, define your own perfect paradise with these five distinct experiences to choose from.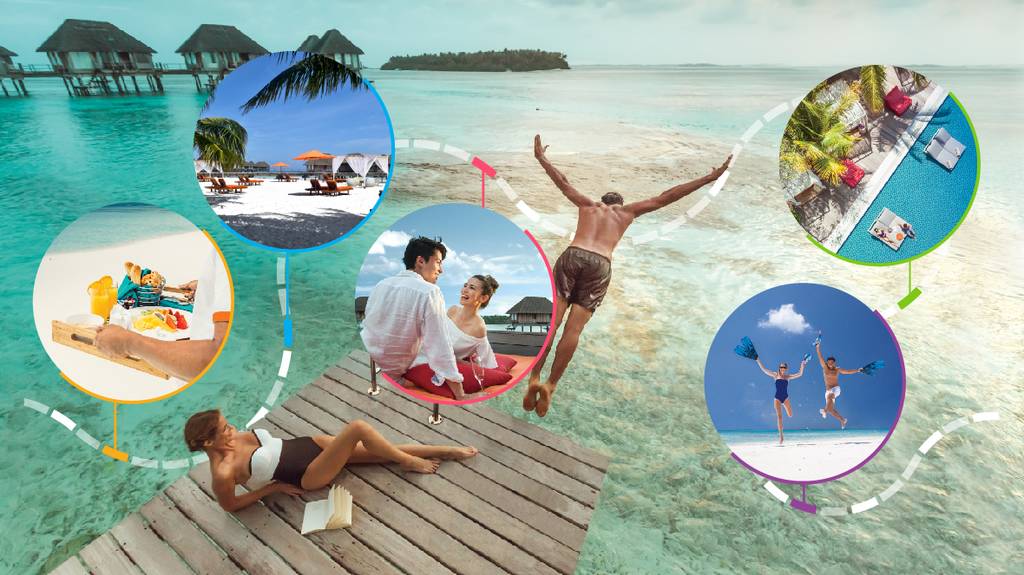 AWAKEN TO BREAKFAST, BEDSIDE
Begin each morning with delicious treats served in your Maldives overwater suite
Savour from our selection of international favourites including Continental, Chinese, Japanese, and Korean cuisines. Choose from a vast menu of breakfast favourites including coffee or tea to drink, an assortment of fresh pastries, cereals, fruit, yogurt, and a variety of egg preparations, or chicken porridge and fried noodles, kimchi and beef soup, and miso soup with steamed rice with furikake. Guests may make their orders the night prior on a provided sheet and leave out to enjoy a freshly prepared meal served en suite in the morning.
What is included in your Exclusive Collection package?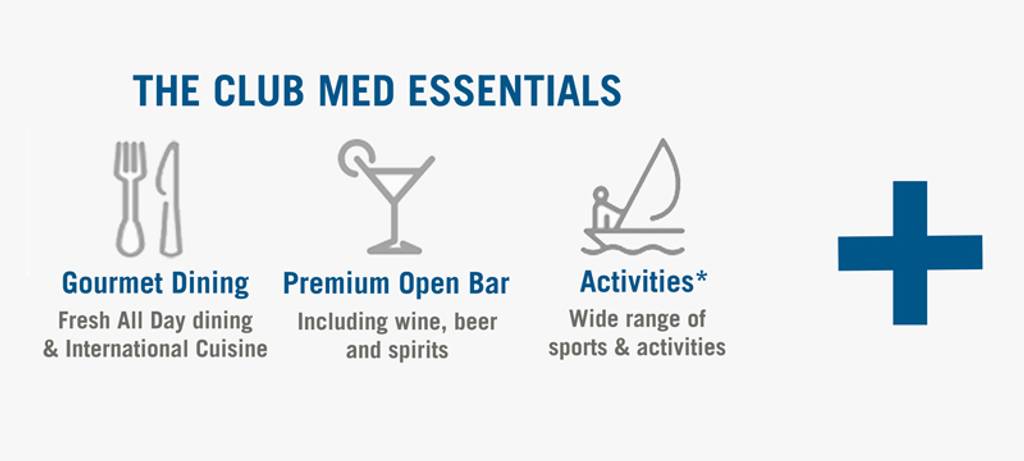 Exclusive Manta Collection advantages
☼ Accommodation in an overwater suite
☼ Breakfast room service
☼ Beach lounge
☼ Access to Manta overwater bar
☼ Champagne by the glass (daily from 6pm)
☼ Exclusive access to Finolhu Villas resort*
☼ VIP check-in at the Manta Conciergerie
☼ Priority reservations at the "a la carte" restaurant in Club Med Kani
☼ Exclusive beach cocktail events
☼ Snorkelling trips on a private boat
*Conditions apply
*Access to the Manta Exclusive Collection Space is only for guests staying in the overwater suites
Celebrate your love in Club Med
Everything is taken care of!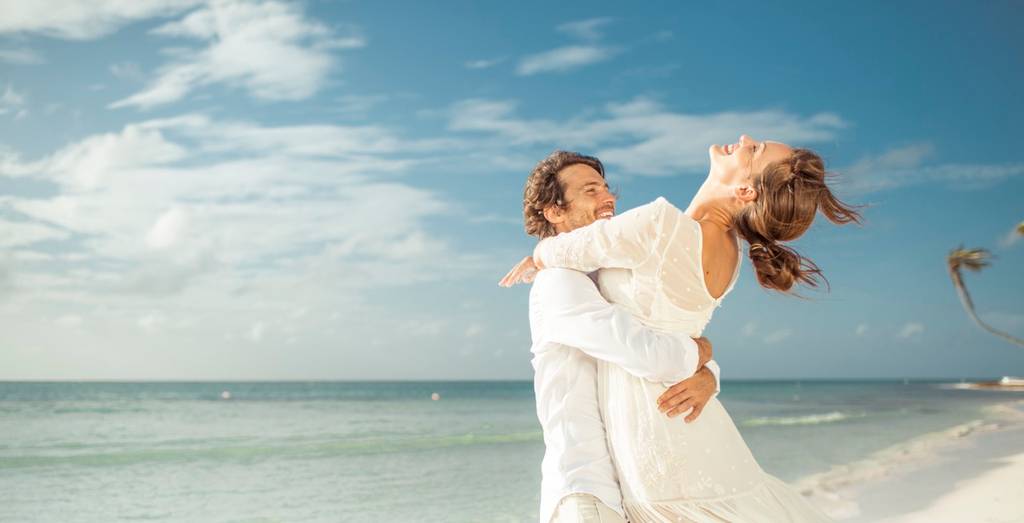 WEDDINGS BY CLUB MED
Simply say "I DO"
Club Med turns wedding days into holidays: just tell us about your dream destination and setting and let our expert team deal with the hassle.
A full team will be dedicated to make every moment special: Wedding Expert, Celebrant, Make Up Artist, Hair Stylist, Photographer... and much more!
LEARN MORE ABOUT OUR OFFER FOR WEDDINGS
HONEYMOON OFFER
After you say "I do", it is time to enjoy precious moments
Experience a private breakfast in your suite, enjoy cocktails at sunset, Club Med offers endless possibilities when it comes to special honeymoon touches. From complimentary Champagne to private excursions, make the most of this very unique moment.
PLAN YOUR HONEYMOON ESCAPE
Book your escape to paradise now!