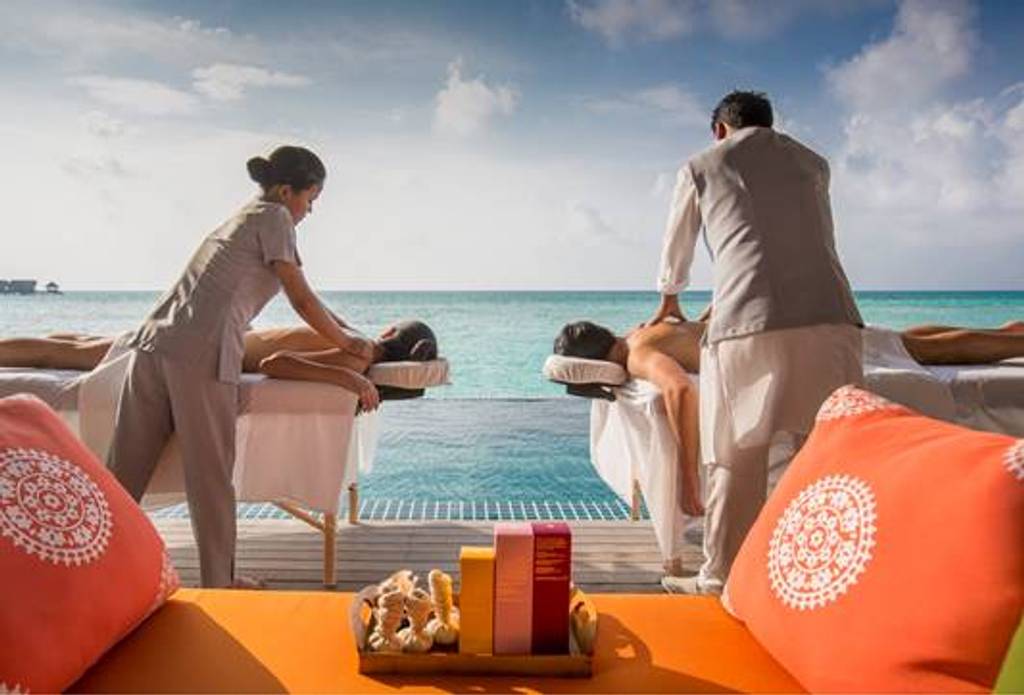 DREAM BIGGER THIS SUMMER
CLUB MED OFFERS YOU A 50-MIN COUPLE SPA TREATMENT (HK$3,850*) AND A FREE BOTTLE OF CHAMPAGNE (HK$1,500*)
Maldives is one of the most idyllic and desirable holiday destinations in the world, with crystal clear, turquoise waters and powdery white sand. On the private island of Gasfinolhu, the amazing Finolhu Villas by Club Med is an exclusive paradise, featuring a new height of luxury and style, with its 52 Beach and Lagoon Villas, all with private pool and butler service.
This Summer, Club Med makes your dream escape even more unforgettable by offering you a 50-min Couple Spa Treatment with a value of HK$3,850* and a free bottle of champagne with a value of HK$1,500* as of 5-night stay. And you'll also enjoy many other surprises on site...
Club Med Maldives Special Summer Treats: the true paradise !
*Prices in HKD are for references only