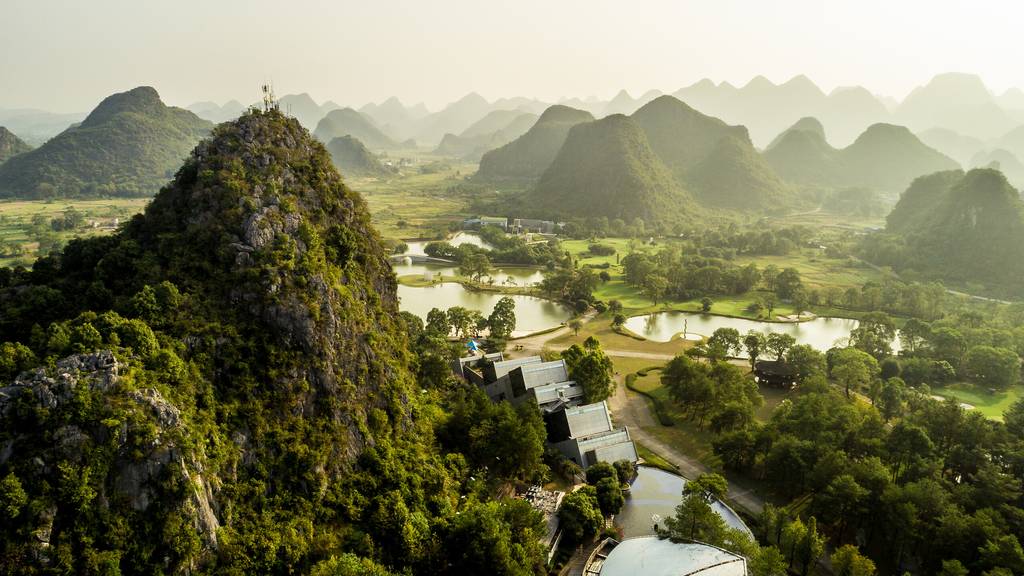 Anticipate the collection of modern sculptures
A majestic, beautifully preserved site, the most beautiful spot in the whole of China: the River Li, terraced rice fields, mysterious caves and karst mountains.
A vast park with over 100 contemporary sculptures by international artists, ranked as the leading modern art collection in Asia.
Two contemporary hotels, with spacious rooms from 30 to 122 sqm (325 to 1,315 sq ft) located round the Welcome Centre in the HOMA building, which offers a host of services (Reception, Club Med boutique*, Discovery centre, art gallery, Wifi).
A range of Zen activities including Spa treatments, Tai Chi Chuan and art workshops, Mah-jong and a library. Alternately, you may prefer the sensations of the flying trapeze, trampoline, rock climbing or caving: there are a number of exceptional cultural excursions in this splendid part of China.