Your dream wedding, in a dream destination
With over 70 resorts in the world's most beautiful destinations, and 65 years' heritage in pioneering incredible holidays, a destination wedding at Club Med is like no other.
A Club Med wedding offers everything of your dream wedding: a romantic, awe-inspiring venue where your friends and family can celebrate in style, flawless event coordination, expert planners, tailor-made wedding packages, and all-inclusive convenience.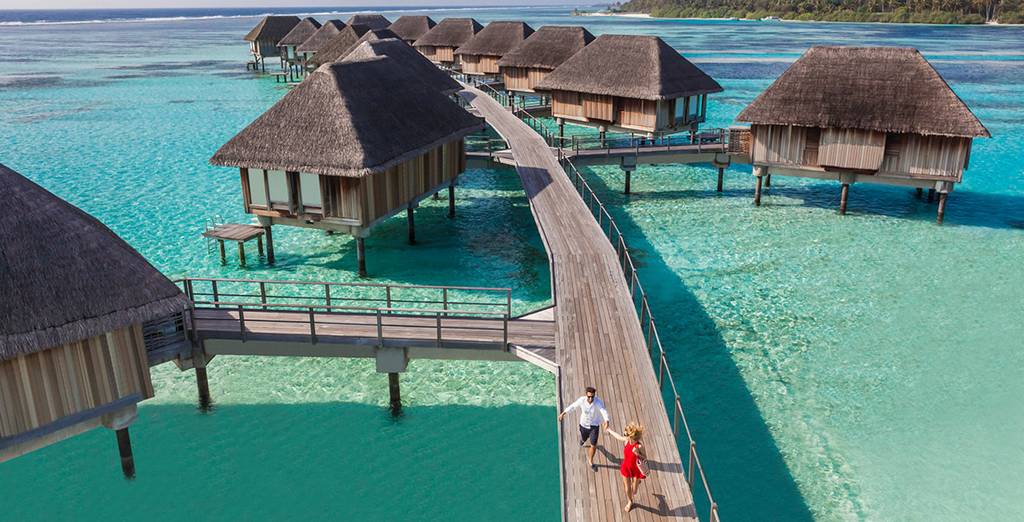 DREAM SETTINGS
Beautiful, Romantic, Exotic & Unforgettable
Dreaming of a wedding on the shores of the Maldives, or in an Ice Chapel in Japan's snow fields? At Club Med, we have the best locations in the world's most beautiful destinations, from the Indian Ocean to Asia and the Americas.
Start discovering The Maldives with Club Med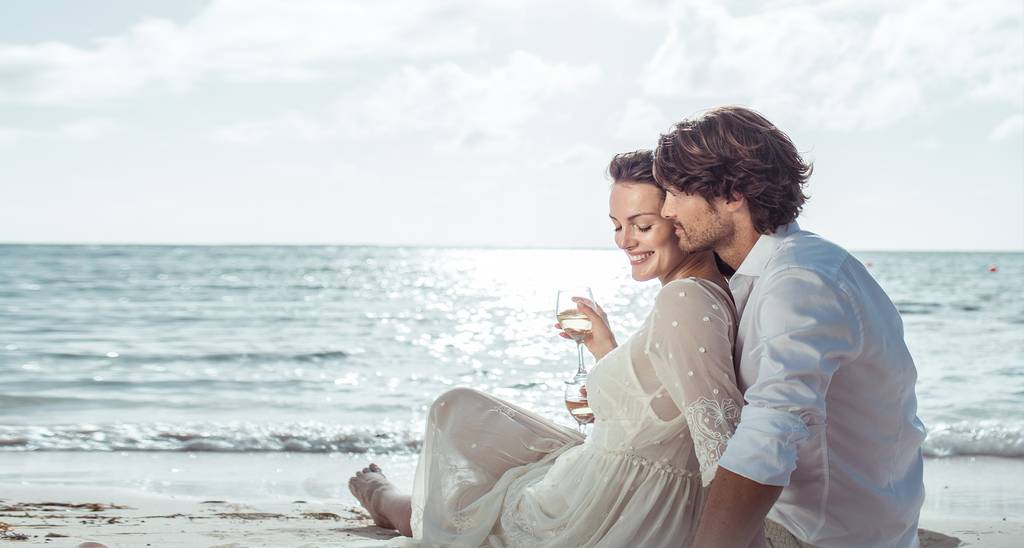 ALL-INCLUSIVE PACKAGES
The easiest way to plan a wedding
Our wedding packages include everything from start to finish, from a photographer, to a make-up artist, and celebrant. Plus, Club Med turns wedding days into holidays with our all-inclusive package, featuring gourmet meals, an open bar, sports and activities included with Club Med.
Discover our Premium All-Inclusive philosophy
A wedding as unique as you are
Your tailor-made wedding
No couple is the same, and your wedding is a celebration of your uniqueness. Customise everything from the bouquet to the centrepieces, his boutonniere, and more. And, whether if you're after an intimate or extravagant wedding, or if your wedding is 6 months or 1 year away, we'll bring it to life.
Expert local partners
Because your special day deserves the best
You deserve the best for your special day. Our trusted wedding partners around the world have local expertise and contacts to turn your dream wedding into a reality.
It's all included
From your wedding day to your holiday
When you plan your wedding with us, everything is included from your wedding day to your holiday. Let us take care of everything for you, from your wedding to your stay and your honeymoon, so you can focus on what's important: celebrating each magical moment with the ones you love.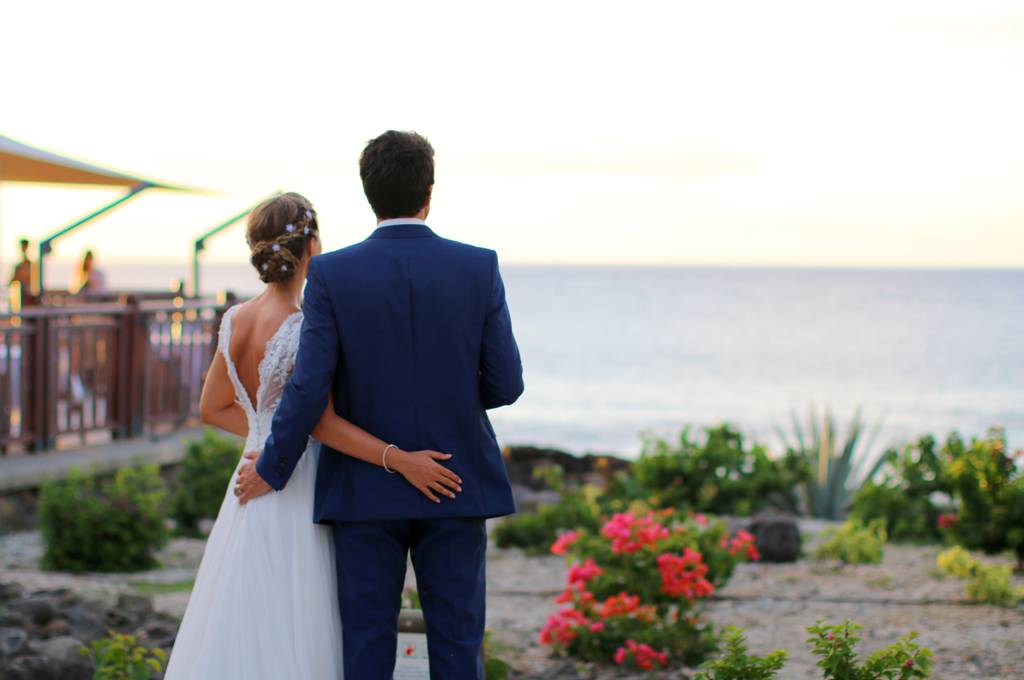 All-inclusive Wedding Package
✓ Unlimited support and wedding planning assistance
✓ Pre-wedding meeting
✓ Celebrant
✓ Make-up artist, hair stylist, photographer
✓ Flower arch
✓ Bouquet for the bride
✓ Boutonniere for the groom
✓ Minister table decorated with flower centerpiece
✓ Fresh floral walkway
✓ Floral shower or confetti
✓ 1h30 photo session (40 edited photos and 300 unedited photos)
✓ Commemorative wedding certificate
Based on Kani's Premium Wedding Package. Additional wedding packages available upon request.
Read our brochure
A once-in-a-lifetime destination
For a once-in-a-lifetime event
As pioneers in incredible holidays, Club Med have the best spots in the world's most beautiful destinations. Celebrate your love with your closest friends and family, in a breathtaking setting.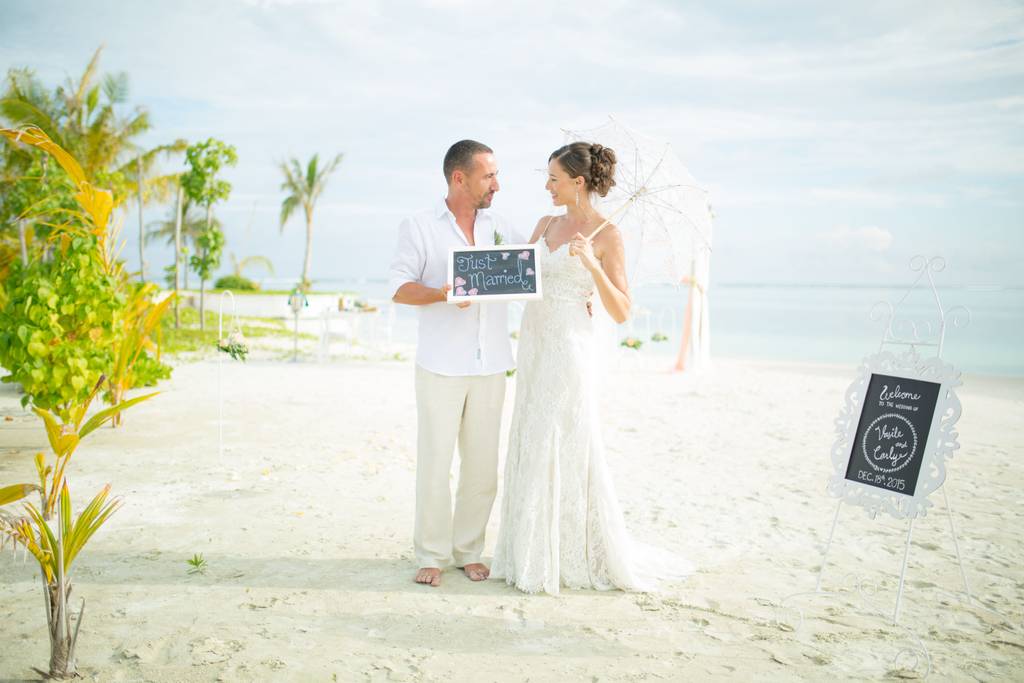 Your once-in-a-lifetime event deserve a once-in-a-lifetime destination... Welcome to the Finolhu Villas, an eco-chic paradise set on an exclusive island. Celebrate your love in barefoot luxury, where beauty and design are elegantly combined for an explosion of the senses.
Request a quote
All-inclusive holiday package
✓ 30 minute speedboat ride from Male International Airport
✓ Exclusive eco-friendly island with white sand, and turquoise oceans
✓ Rooms: Luxurious overwater sunrise, sunset, and beach villas
✓ Personalised dedicated butler service
✓ Dining and bars: 1 fine dining restaurant, 2 bars, private dinners on the beach or in-villa*
✓ Freeflowing champagne from 6pm
✓ 1 swimming pool, plus private plunge pools in all villas
✓ Access to Club Med Kani, with an array of sports and marine activities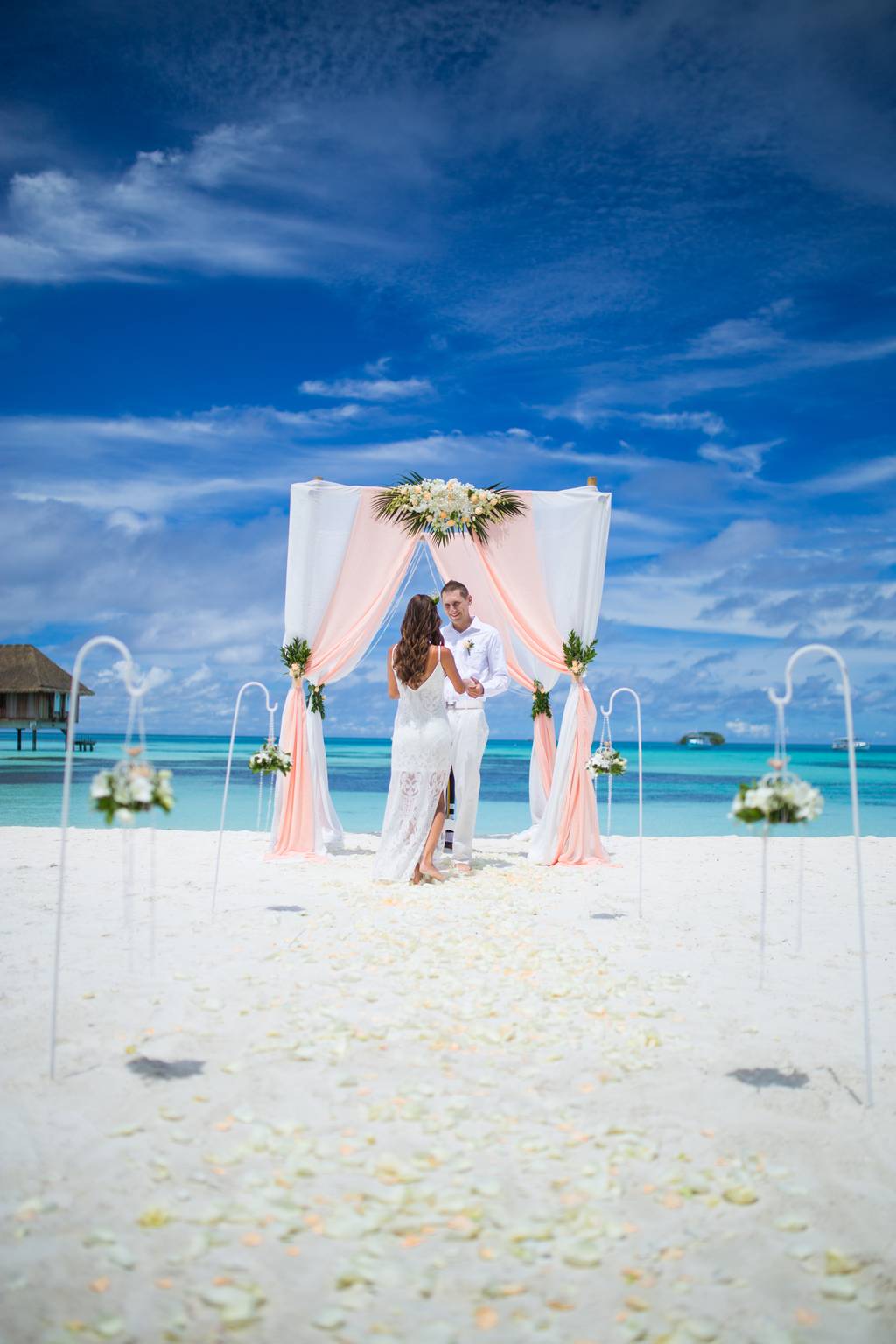 Set upon a private island with two kilometres of white sand beach, the vibrant atmosphere of Club Med Kani is the perfect backdrop for your big day. From a perfect wedding day above the azure waters to an energetic holiday where you can surf, glide, dive or float - enter a land of luxury and adventure. Plus, for an elevated experience for your wedding and honeymoon, choose the Manta overwater suites with exclusive services.
Request a quote
All-inclusive holiday package
✓ 30 minute speedboat ride from Male International Airport
✓ Exclusive island with a turquoise lagoon, white sandy shores, and overwater swings
✓ Rooms: Overwater Suites, Deluxe Rooms, and Superior Rooms
✓ Exclusive Manta Space, with a concierge service and freeflowing champagne from 6pm
✓ Dining and bars: 3 restaurants, 2 bars, private dinners on the beach*
✓ Play in paradise with snorkelling, beach yoga, overwater swings, coral rebuilding, and other marine sports
✓ Childcare available from 4 y/o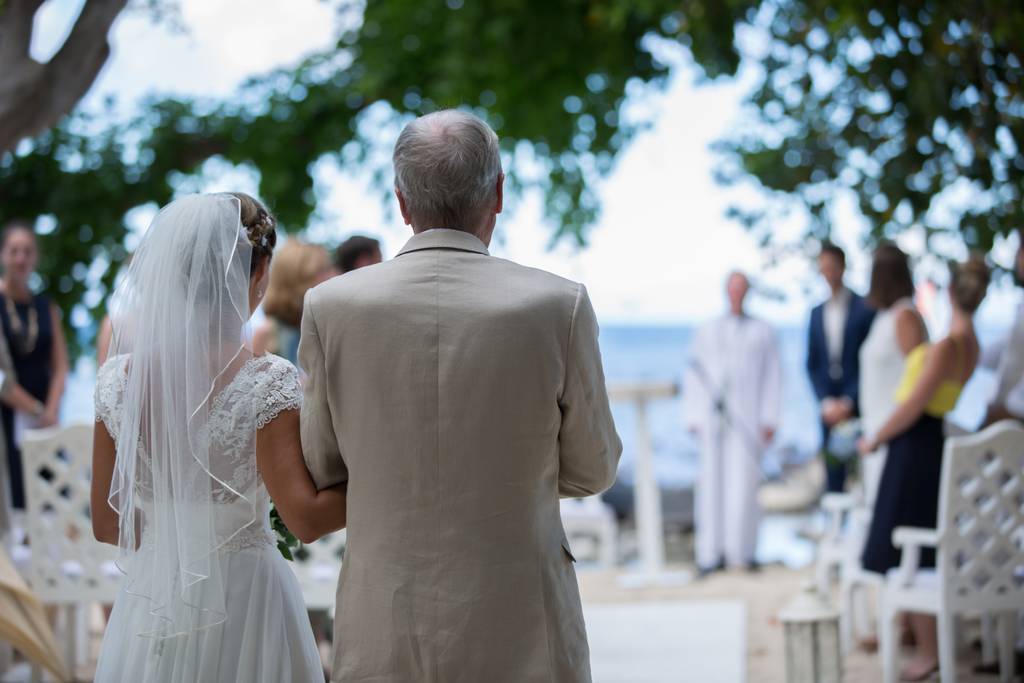 Amidst beautiful gardens and breathtaking ocean views, discover the beauty of Mauritius for your destination wedding from Club Med La Plantation d'Albion. Celebrate your magical day by the water's edge, relax by the infinity pool, and discover a melting pot of cultures while enjoying the exclusive services and the famous Mauritian hospitality.
Request a quote
All-inclusive holiday package
✓ 60 minutes by car from Mauritius International Airport
✓ Luxury resort amidst beautiful landscaped gardens, where the warmth of Mauritian culture comes to life
✓ Rooms: Villas, Suites, Deluxe Rooms, and Superior Rooms
✓ Dining: 2 restaurants, and 3 bars (including freeflowing champagne from 6pm)
✓ 3 pools, including one Zen Pool
✓ Enjoy flat oceans perfect for snorkelling, sailing, kayaking, and scuba diving*
✓ Kids Clubs from 2 years* to 17 years
✓ Access to Club Med La Pointe aux Canonniers
Now it's time to celebrate and enjoy precious moments...
Request a quote for the perfect wedding
Say "yes" to high standards and exclusive services for this special moment.With our years of hospitality expertise, and our dedicated local wedding partners, we'll bring your special day to life.
Request a quote
After saying "I do", experience magical moments from a private experience breakfast in your suite to cocktails at sunset. Club Med offers endless possibilities when it comes to special honeymoon touches. From complimentary Champagne to private excursions, make the most of this very unique moment.
Celebrate your wedding in...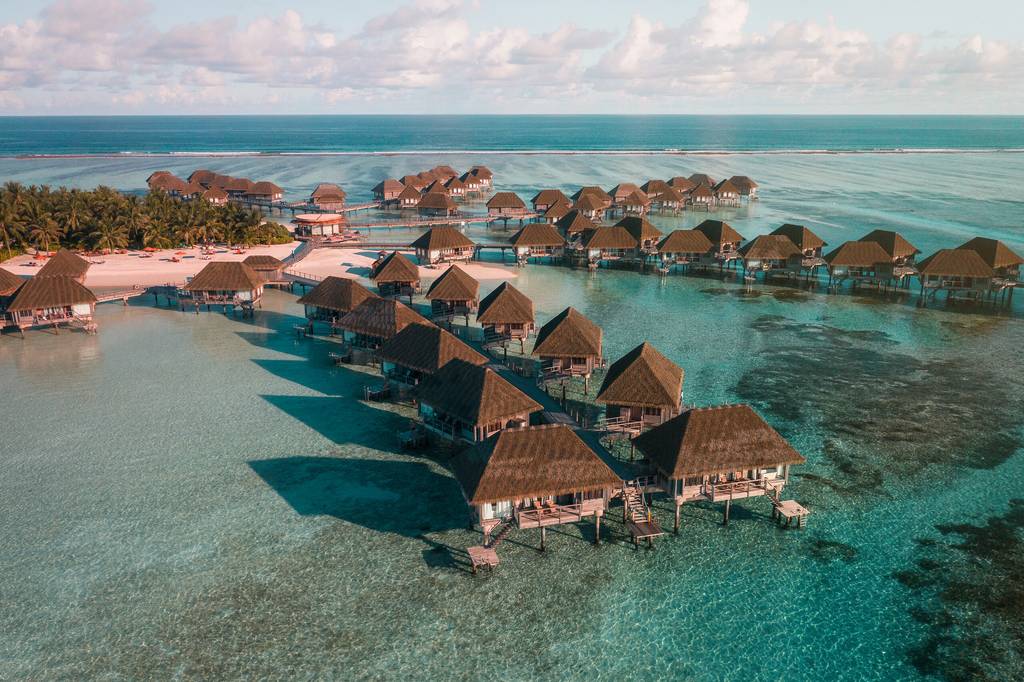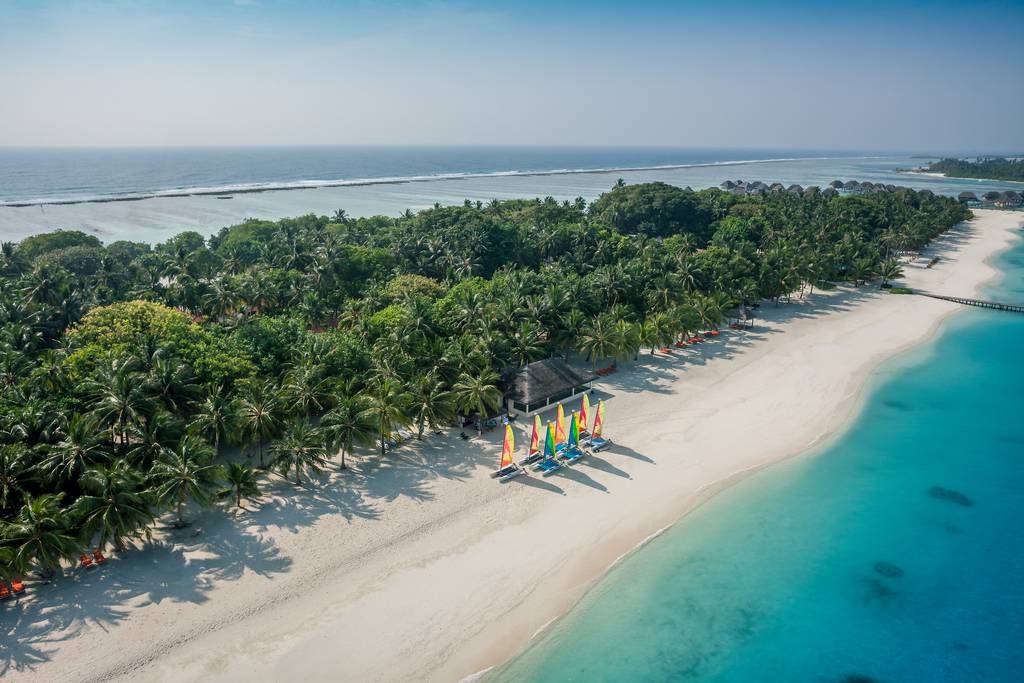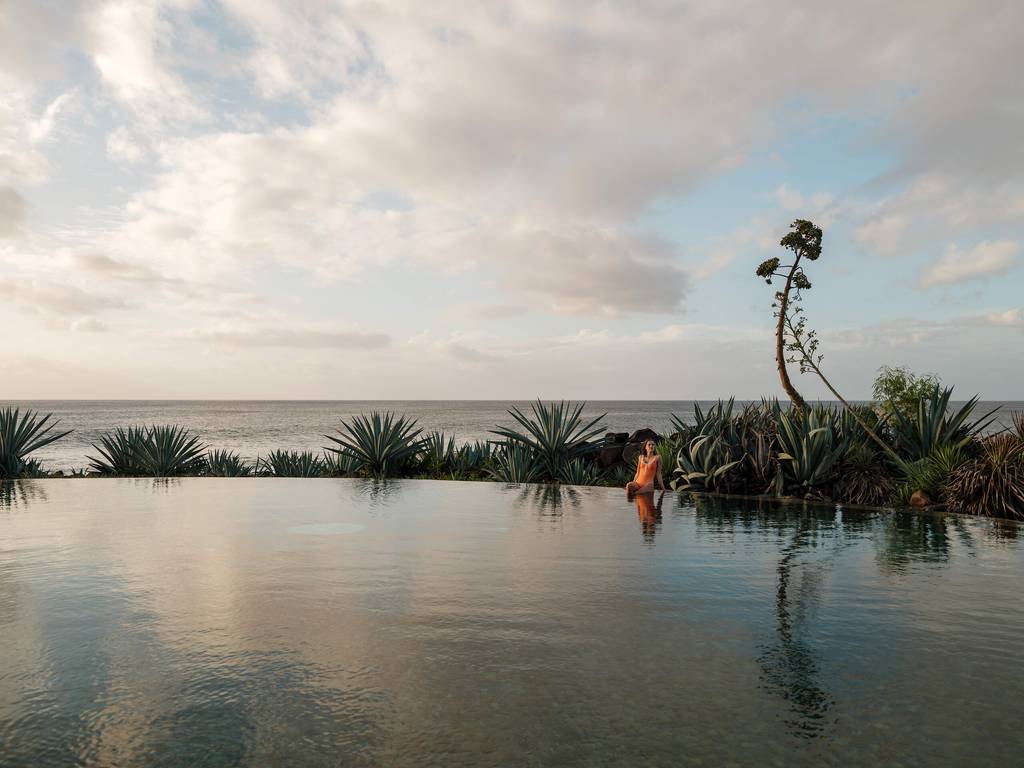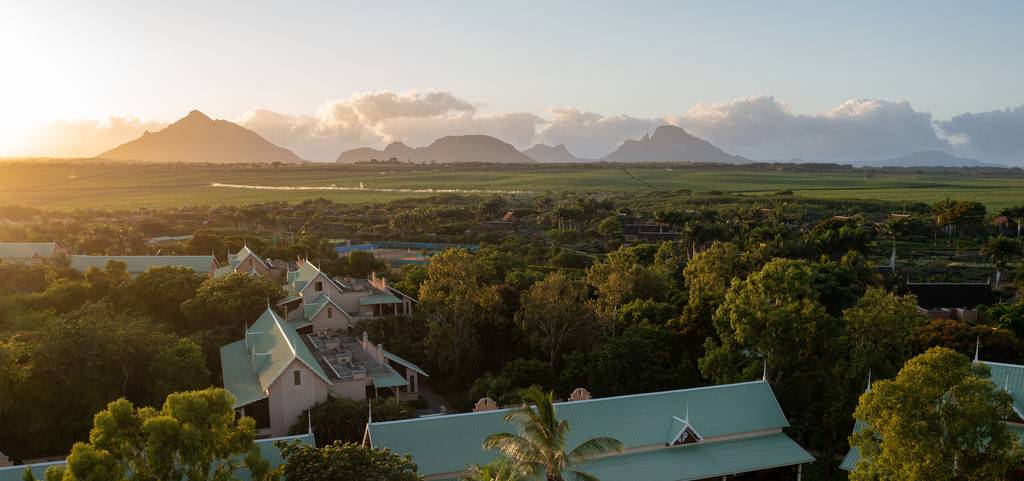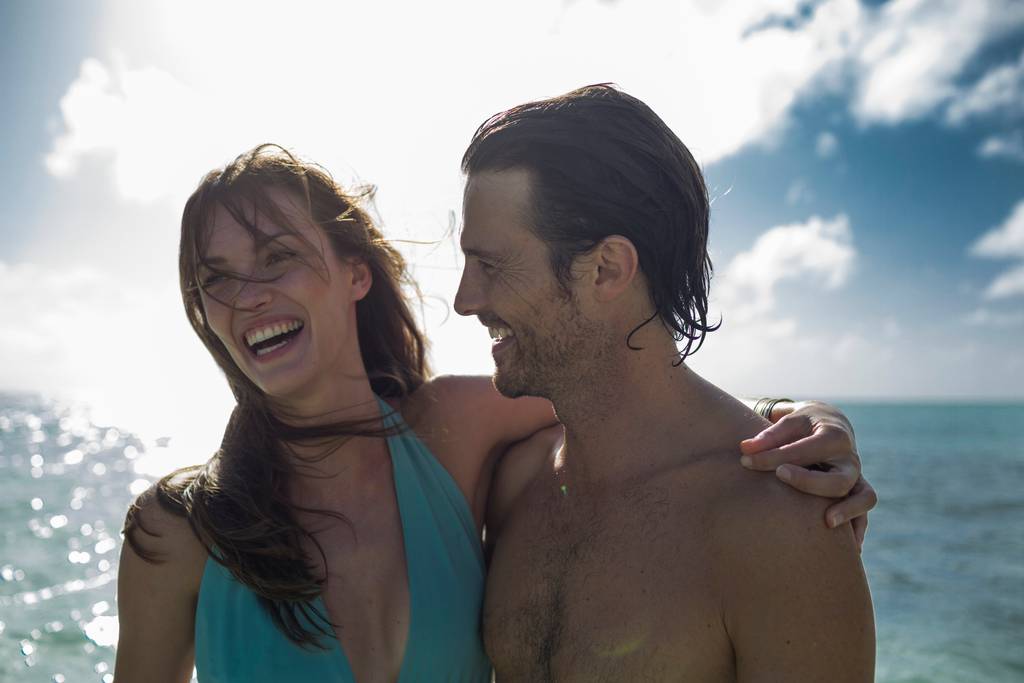 A couple holiday doesn't get better than this. Enjoy together some of the most beautiful destinations while also reconnecting with yourself.
Discover more
Happy kids equals happy parents
Choosing the perfect family holiday destination can be a challenge. Luckily, Club Med Premium All-Inclusive package takes the stress out of planning a holiday, with something for everyone.
Discover more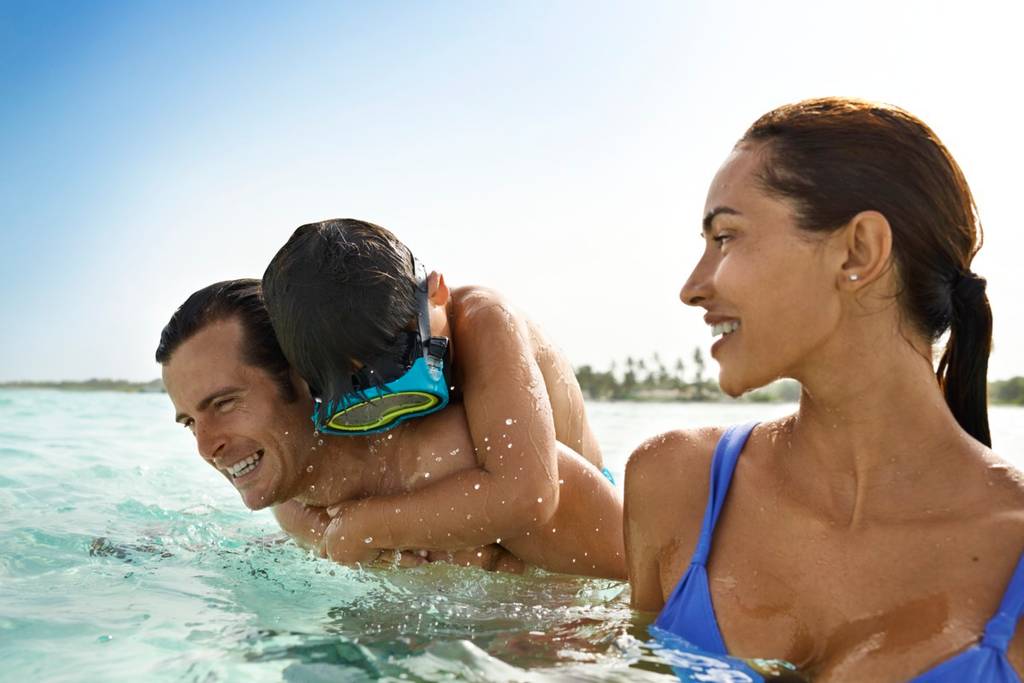 With over 70 destinations worldwide, where will your next holiday be?
From Maldives turquoise paradise, to Japan snow playground... there are so many destinations to choose from!
Discover our all-inclusive resorts