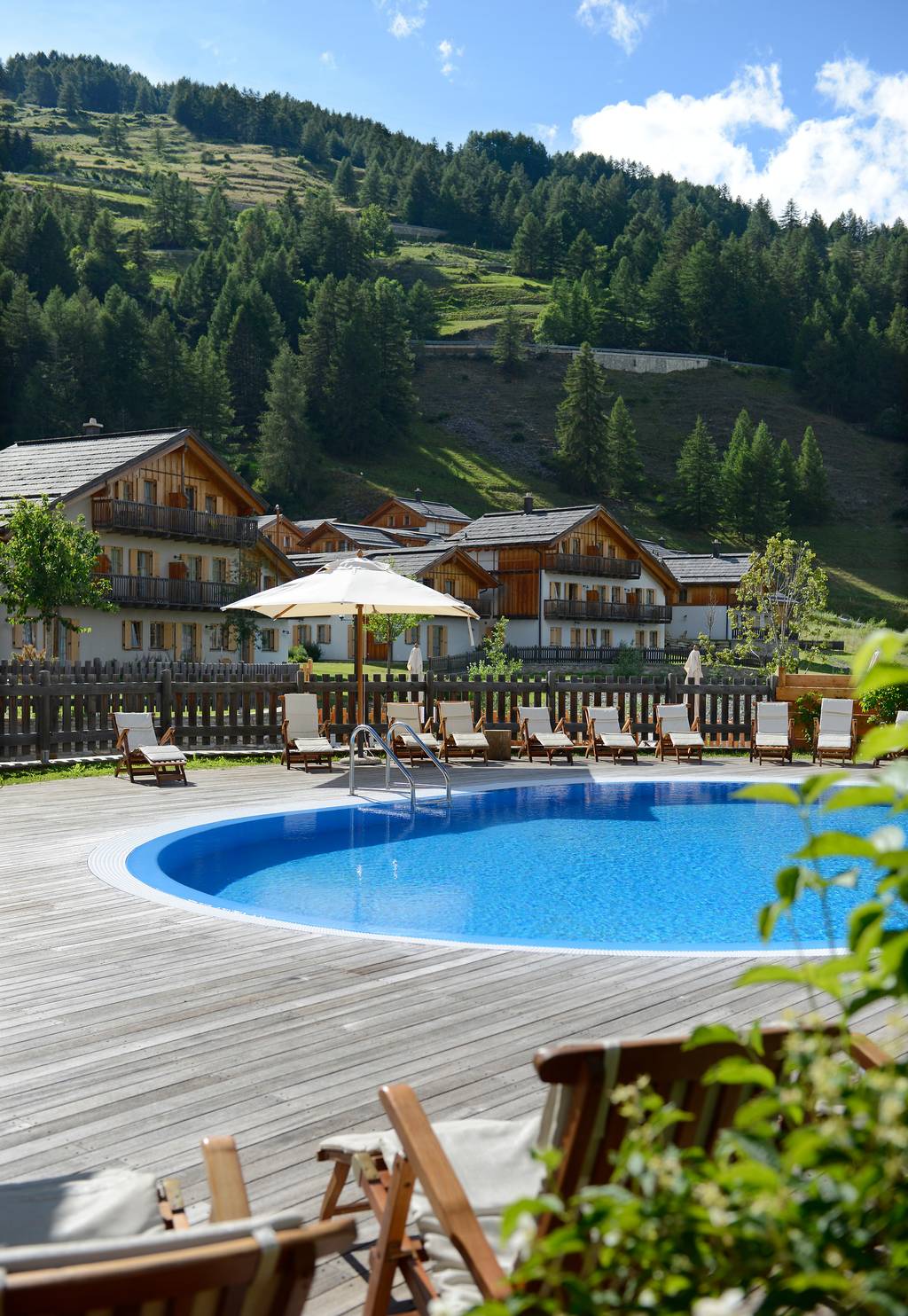 A village of chalets in the heart of Piedmont
Surrounded by 3 protected national parks, you can choose between a host of activities such as hikes for all levels, with local mountain guides, excursions to discover the natural and cultural treasures of the region, and a round of golf on the 9-hole course close to the Resort.
The heart of this all-inclusive Resort has 20 groups of chalets which provide top-end accommodation with lots of space for families.
Rémy Camoin has given a modern reinterpretation of the traditional, warm and cosy chalet ambience.
The ideal choice for family holidays with children from twos to teens, so that parents can enjoy the Italian dolce vita to the full.
Altitude : 1,600 metres (5,250 ft)